Automate your means of production
The use of robotics is widespread in industrial sectors such as the automotive and aerospace industries, providing gains in terms of performance and flexibility, with robots performing various repetitive tasks including welding, bonding, painting and other operations.
This activity is inseparable from CAPE (Computer Aided Process Engineering), which enables the robotic process to be simulated in 3D in order to analyse its feasibility upstream and to tailor it to the needs of a specific project.
Related services involve preliminary studies for products or processes, as well as the development, programming, installation, commissioning and maintenance of robots, not forgetting user training
The + strength of SEGULA Technologies
Operating within the entire robotics chain and with substantial proprietary resources, SEGULA Technologies assists its customers from the formalisation of their requirements to taking ownership in their factories.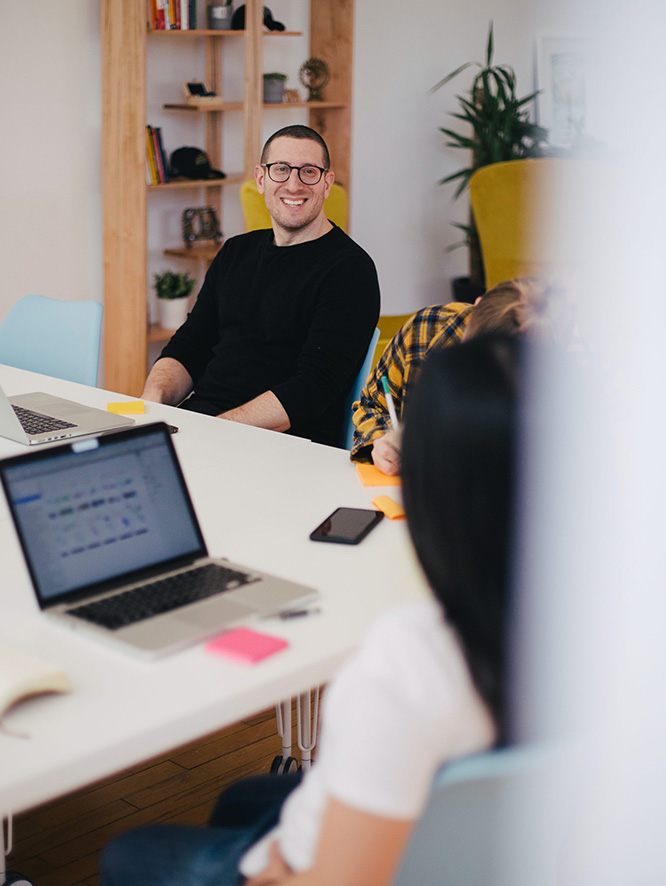 The world just needs you to turn differently
The world just needs you to turn differently. We are looking for ingenious engineers with the genius to innovate constantly.
Our jobs vacancies